Welcome to TVPOS!
Television Point of Sales, Inc. is a U.S.-based developer of multimedia advertising systems and software, specializing in technology for innovative Digital Signage and Targeted Advertising applications.
Our venue-oriented Digital Signage and Mobile Marketing products help business owners to engage with and entertain customers while exposing them to local or in-house ads and information targeted to their location, context, and immediate interests.
Learn about our revolutionary Live Ad Replacement technology, which enables content providers to offer relevant local and in-house advertising to the business tier by selectively replacing existing network and headend-generated ads with venue-targeted local ads in real time!
If you've already invested in video systems to entertain your customers, or are planning to do so, why not make those big, beautiful high-definition screens work for you? You can generate new revenue streams by making better use of the TVs and display devices you already own! Our HD multimedia technology unleashes a powerful internal marketing tool for commercial venues, delivering a high-impact message to your best customers: those already visiting your place of business. Give your customers something to think about while they enjoy your hospitality in waiting areas, showrooms, and dining areas. They are, in a real sense, your own captive audience... consider what that could mean for your business!
We can help you to take advantage of in-house and local video advertising opportunities to increase revenue and create new revenue streams. Please explore our site to get a sense of our capabilities and to stimulate your imagination, keeping in mind that we do more than just build boxes. We can design or customize a digital signage platform with a layout and content ideally suited to your business, ensuring a faithful realization of your vision and securing the biggest bang for your advertising buck.
If you own or manage a business which provides or plans to provide television displays for the convenience of your customers, please take the time to browse our website and see how our interactive Digital Signage and Mobile Marketing solutions can work for you.
If you represent a cable or satellite content provider with an interest in local or zoned ad insertion, learn about our proprietary seamless Live Ad Replacement technology.
How can we help you?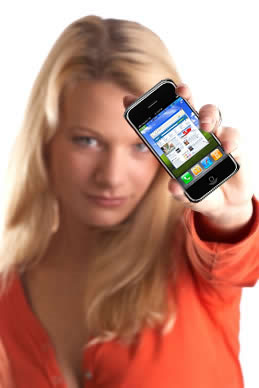 Our digital signage products can entertain, engage, and inform in-house customers in any business establishment with walk-in traffic, waiting areas, showrooms, dining areas, and entertainment venues, such as:
Auto Dealerships and Service Centers
Retailers
Beauty Salons & Barber Shops
Fitness Clubs
Doctors' & Dentists' waiting rooms
Hospital & UTC waiting rooms
Real estate agencies
Bars and Nightclubs
Hotels & Casinos
Malls
Sit-down and Fast-Food Restaurants
Walk-in service providers
Recording Studios
Promote your products and services to your best customers: those already visiting your place of business!